05 October, 2021
A Brief History of Cast Stone
The earliest record of cast stone dates back as far as ancient Rome when pozzolanic cement was used with natural aggregates. How far has cast stone evolved since it's earliest use? We'll take a deeper look in this blog.
In the Beginning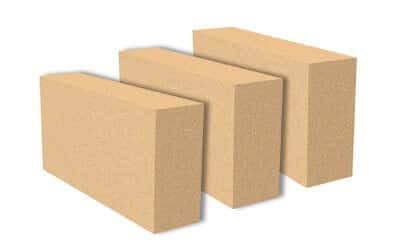 Cast stone was first discovered in ancient Rome, where pozzolanic cement was mixed with natural aggregates such as natural stone and broken bricks. This helped the Romans create a new material, opus caementicium, which would be used as an alternative where quarried stone would have been used. For example, this new material would have been used to create the vaulted arches or gateways of the Colosseums.
In 1138, cast stone was used in the medieval wall for the city of Carcassonne in France. As part of the wall repairs, lintels were cast from a natural stone alternative, where lime-pozzolan cement was mixed with natural aggregates. By now, cast stone was used across many European countries.
Cast Stone in Britain
Artificial stone in Britain was first exposed in Sutton Place, Surrey. It traces all the way back to Henry VIII's (1491-1547) brewer which was built using artificial stone. Fast forward to 1700's where Mrs Coade purchased Daniel Pincot's artificial stone business. She transformed the business, renaming it 'Coade Stone' and from 1770 onwards, worked with popular architects such as Robert Adam & Sir John Soane for classic detailing. Coade stone was a popular product for its period and was used to cast products for Buckingham Palace and Westminster Bridge. However, towards the middle of the 19th century its popularity declined and was replaced with a cement-based cast stone product.
In 1820 the first commercial production of a cement-based, cast stone material was recorded by Felix Austin, who started a new business producing artificial stone. In 1840 Austin joined forces with John Seeley and by 1841 they released their first range of ornaments for gardens and parks.
By the 1900's, manufacturing of cement-based cast stone materials was widely used in England. By 1904, cast stone was officially recognised as a substitute for natural stone. Throughout the 20th century, cast stone was accepted as a very good alternative to natural stone. In the 1980's, it was commented that cast stone looked identical to the natural stone and could impact the future of the stone industry.
Fast forward to the 21st century and cast stone is used to produce a variety of products used globally.
Today's Cast Stone
Cast stone has come a long way since it was first commercially produced and at Click Cast Stone we supply cast stone products from the highest quality materials, manufactured by Forticrete. For more information on our products or to purchase online, click here, or call 01909 775 000 or email [email protected].