16 November, 2021
The Benefits of Choosing Cast Stone
Cast Stone is a great alternative to natural stone because of its properties and is often favoured in creation of structural components because of its flexibility and adaptability. In the construction world, cast stone is popular due to its unique form as a modified stone. It's also much more cost effective than natural stone, it comes with great weather resistant properties and is visually appealing.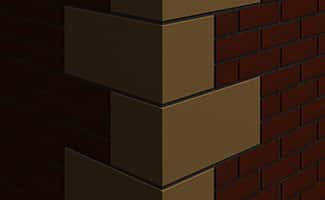 Architects prefer cast stone products as it allows them to incorporate high-quality details to properties or buildings, such as:
In addition to the cast stone benefits already mentioned, when highlighting comparisons to natural stone and cast stone, cast stone has multi-functional purposes and achieves many goals:
Replicas of traditional designs and backfills for repairs or alterations to historic properties.
Bespoke solutions such as fireplace surrounds are possible at a fraction of a price
Standard colours available at all times and non-standard colours are created and tailored according to client's specifications
Appearance and performance are similar to natural stone at much lower price
Cast stone products are often available to purchase online from stock with quick delivery.
Reasons why Cast Stone is chosen
One of the reasons Cast Stone is chosen is because of its incredible design versatility and the production of its mould components, making it a very flexible material to use. Standard and bespoke designs are created with the ability of adding structural reinforcements where required, for a classy, elegant yet contemporary look.
Furthermore, cast stone can create huge volumes of identical sections at a much cheaper rate, which is why it's a popular choice amongst developers and architects. It can be used for internal and external new-build houses and for furnishing purposes. Because it is identical to natural stone in terms of appearance and performance, it is usually the best choice for restoration and refurbishment projects.
Click Cast Stone Solutions
Click Cast Stone stock a wide range of world class cast stone products, manufactured by market leaders Forticrete. Call us today on 01909 775 000 to discuss your upcoming cast stone requirement. Alternatively you can email [email protected] or get in touch using our contact form. All products are available for delivery within 4 working days if you select our express delivery service.