21 March, 2022
Cast Stone Ashlar Blocks or Natural Stone?
Cast Stone ashlar blocks are a much more cost-efficient alternative to natural stone as they look like and have the characteristics of the real thing and are also cheaper. As our Cast Stone Ashlar blocks are machine made, delivery periods are less than natural stone.  Being a manufactured product, our ashlar blocks are free from stratification and have more textural & colour consistancy than natural stone, though it weathers in a similar way in similar circumstances.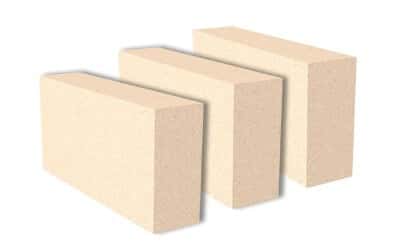 Considerations of Natural Stone
As natural stone has formed over millions of years it has variations in colour and grain pattern which is attractive to architects. However, natural stone can be expensive as a building material. Care needs to be taken in the selection of natural stone as the durability can vary from one type of stone to another.
Should Cast Stone Ashlar be Used Instead of Natural Stone for Wall Cladding?
Before deciding on whether to use Cast Stone ashlar blocks or natural stone you need to compare the benefits of each product. Natural stone with its appealing colour variations or the more consistent and more economic Cast Stone ashlar.
For more information on our cast stone ashlar products, we have an ashlar block FAQ page help answer any of your quieries.
Right Choices with Click Cast Stone
Click Cast Stone stocks an amazing selection of top-quality cast stone products, manufactured by market leaders, Forticrete. Call us today on 01909 775 000 to discuss your upcoming cast stone needs. You can also email [email protected] or submit your query using our contact form. One of our cast stone experts will be happy to help.