14 July, 2022
Ashlar Block FAQs
What is an Ashlar Block?
An Ashlar Block is a block with square corners made to given dimensions. It is generally rectangular with a plain smooth face. Our Ashlar products are versatile and are used for various projects. We use the finest quality materials in making our Ashlar stone, and our experts can guide you to making the right choices for your project needs. Here are the answers to the most common questions asked by our customers to help you understand Ashlar Blocks.
Ashlar Block Product information
What colours do Click Cast Stone supply?
At Click Cast Stone we supply from stock A1 Ashlars Blocks in Bath, Buff and Portland; A3 Ashlar Blocks in Bath and A5 Ashlar Blocks in Bath and Buff.
What is the difference between Ashlar walling and Rubble walling?
Ashlar walling is made of Ashlar Blocks laid in courses, whereas rubble walling is made of uncoursed, random shaped stone units.
What bond are ashlar blocks laid in?
Ashlar blocks are most commonly laid in Stretcher Bond i.e. laying the longest length horizontal and having the vertical joints staggered by half the length of the block from course to course as demonstrated below.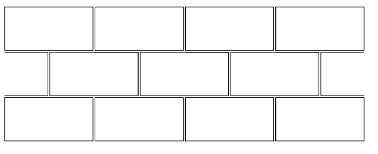 What is the corner detail when using Ashlar Blocks?
The best way of achieving a corner detail is to use Quoin Stones as demonstrated below.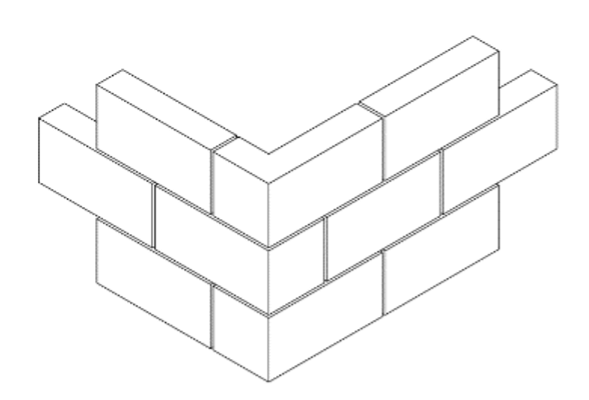 What finishes/textures do you do?
Cast Stone Ashlars Blocks have a seamless stone texture and are a popular choice to use for decorative features on properties. They are commonly used within the architectural and construction sectors. Ashlar Blocks have a smooth finish overall with colour and texture consistency.
What size Ashlar Blocks do Click Cast Stone supply?
Our Cast Stone Ashlar Blocks are available in a range of sizes:
Whilst not in stock, other sizes are available. Contact us on 01909 775 000 or e-mail us on [email protected].
What are the weights of your Ashlar Blocks?
The weights of our Ashlar products sold on Click Cast Stone are:
Are Ashlar Blocks Supplied In Special Pack Sizes?
At Click Cast Stone we have A1 Ashlar packs consisting of 32No blocks in Bath, Buff & Portland colours.
How many Ashlar Blocks are there per square metre?
A1 Ashlar Blocks -9.88No/m2
A3 Ashlar Blocks – 9.88No/m2
A5 Ashlar Blocks – 14.81No/m2
Are the ends of Ashlar blocks finished?
Yes, our Ashlar Blocks come with smooth finished ends making them ideal for window or door openings.
Click Cast Stone Ashlar Blocks From Stock
Browse our range of Ashlar Blocks on our website. A 4-working day delivery is available if you select express delivery at the checkout and we can also create a bespoke solution for your project requirements. Get in touch with us today by calling on 01909 775 000 or email us at [email protected].