09 November, 2021
Understanding Cast Stone Ashlar Blocks
What is an Ashlar block?
Ashlar blocks are a form of masonry which are cost effective, possess similar qualities as natural stone and come manufactured with a smooth finish. They can also be known as a single stone that can be intricately trimmed, sized and worked to its desired shape. Cast stone ashlar has been used in building projects as alternatives to stone, bricks, and other materials for traditional styles. Ashlar blocks are often used when working on historical and modern building and are usually used in contrast to rusticated ashlar blocks.
Ashlar blocks are very flexible cast stone products and are used across many applications which makes them extremely resourceful. The application of ashlar are horizontal layers for building a wall, with blocks positioned above each other, or even spontaneously for obsolete horizontal and vertical joints. Ashlar blocks are built using traditional methods of construction – laid parallel to one another on a bed of mortar and with a mortar joint between each block.
Cast stone ashlar blocks are available in two categories: plain ashlar blocks and rusticated blocks. Plain ashlar blocks are simple and are used for substitution blocks such as bricks for a different finish. However, rusticated blocks are moulded differently, resulting in minor lip being formed. This then affects the smooth outlook but has more of a visible finish.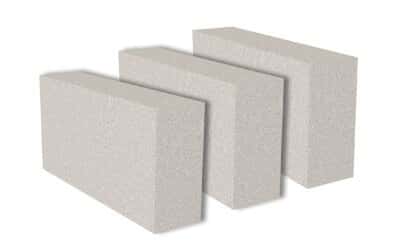 Cast Stone Ashlar blocks benefits
Ashlar blocks are in generally available from stock and can be purchased online in standard sizes. Click Cast Stone can provide bespoke solutions to each individual request. In addition to this, ashlar blocks can be used alongside other cast stone products. One of the great benefits to ashlar blocks is that it's cost efficient and one of the best alternatives to natural stone because it's free from stratification and can be used for many purposes.
Other ashlar block benefits include:
Incredibly strong.
Ashlar blocks are the only alternatives to stone as nothing else compares when it comes to its strength, durability and resistance and reliability of turbulent weathers.
Ashlar application on masonry will not distort, dent, inflame or even chip.
Ashlar applications have longevity on older buildings which are made by ashlar masonry blocks that are of great quality.
Ashlar blocks can be an opportunity to attract buyers for being aesthetically pleasing.
Click Cast Stone Range of Ashlar Blocks
Click Cast Stone's magnificently dressed ashlar blocks are available in a number of sizes and colours:
Only the best quality Cast Stone Ashlar Block are available to buy online from Click Cast Stone. We have qualified craftsmen that can share their expertise and provide bespoke solutions for your needs. If you're looking to test the quality of our cast stone material, don't hesitate to grab a sample. Speak with one of our technical advisors today, call 01909 775 000, email [email protected]. Alternatively, you can complete our contact form or visit our ashlar block FAQ page.