20 December, 2021
Cast Stone String Course Benefits
String course is also known as band course. They are usually horizontal band features on a building that is accessible in every style of Western architecture, from classical Roman era right to the modern renaissance. Implementing string courses in structural design breaks up the monotonous brickwork and the project overall.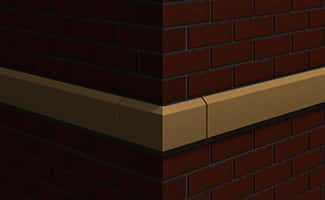 String Courses to Enhance Your Property
At Click Cast Stone, there are a variety of string course ranges available to match your client's requirements. String course is stocked online and is available within 4 working days using our express delivery service.
Our standard product range includes:
Standard cast stone wall plinth
Cast stone 90-degree wall plinth with external return
Cast stone 90-degree wall plinth with internal return
Alternatively, you can order string courses on a bespoke basis using a highly specified cast stone mix. One of our most popular cast stone string course colours is Bath and can be used alongside other products such as quoin stones and wall plinths.
The majority of the time, string courses are used as a line of separation between the stories of a multi-storied building. It is used in classical and neoclassical mechanisms for upper or lower horizontal lines of bank windows, as a form of extension.
Solutions with Click Cast Stone
Click Cast Stone have a wide range of high-quality cast stone products, manufactured by market leaders Forticrete. Contact us today on 01909 775 000 to discuss your upcoming cast stone needs. You can also submit your query using our contact form. All products are delivered within 4 working days if you select our express delivery service.