23 January, 2022
The Purpose of Pier Caps
A Pier Cap is made from concrete or stone and can be added to piers on either side of a gate or on piers within the run of the wall. The purpose of Pier Caps is to protect the pier, or pillar, of a wall from damage caused by weathering. They help shield the pier from any weather damage and include a drip groove underneath for further protection. For drip grooves to work correctly, there should be an overhang of 50mm on each side of the pier. Cast stone pier caps can also be used to enhance the look of your property and can be designed in various shapes or forms.
The Different Types of Pier Caps
The tops of walls or top and piers are the most exposed part of the property. Due to this, they will be vulnerable to weather damage. Our cast stone Pier Caps are manufactured using high-quality materials and are available in different styles and colours. Many residential and commercial properties utilise Pier Cap to enhance properties and their durability.
There are different types of Pier Caps, ranging from flat to moulded with a pyramid top. These types of Pier Caps serve different purposes when it comes to structure and design. Apex Pier Caps are four times weathered and disperse water in all directions.
Cast Stone Copings are another great design feature, protecting your wall below at the same time as making it more visually appealing. These products shed water one or two ways, depending on whether they are once weathered or twice weathered. Coping Stones are often added on top of freestanding walls to prevent any damage.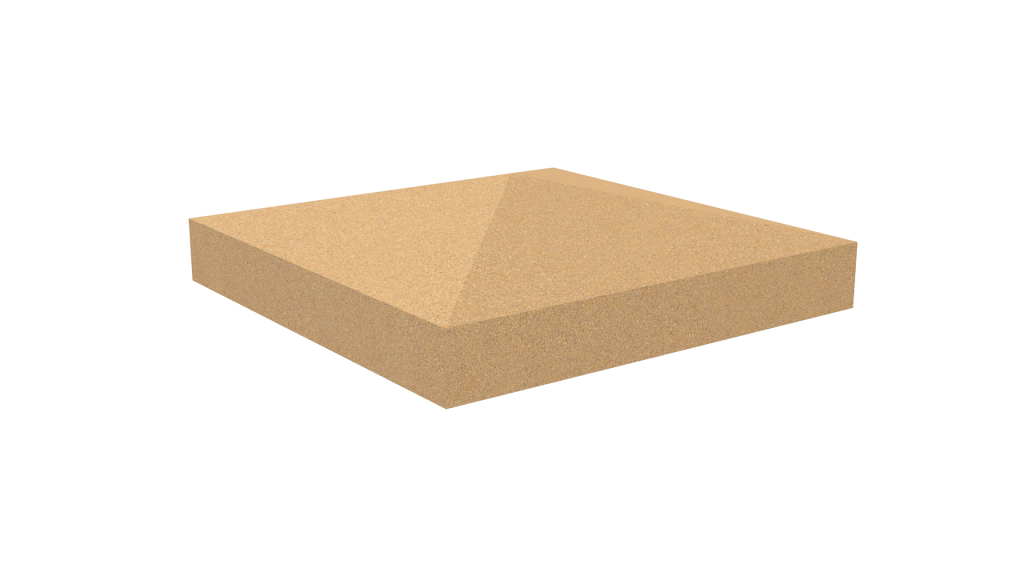 Can Pier Caps Enhance the Beauty of my Property?
Pier Caps are extremely popular with homeowners and business owners for their practical solutions and stunning looks. Not only are they elegant to look at, but they're easy to install, are available in a variety of styles and colours, and add a touch of class to any wall or gate piers.
Our Cast Stone Pier Caps are durable, affordable, and attractive. As such, they are a great solution for protecting the top of your piers or pillars. Additionally, all our Pier Caps are manufactured by Forticrete, from high-quality materials and in accordance with the relevant British Standards.
Can Pier Caps be used in conjunction with Wall Copings?
Yes, they can. Cast Stone Wall Coping works in similar ways to Pier Caps by protecting the top of the wall from weather damage. This is done by shedding rainwater away from the surface below (often bricks). Just like Stone Pier Caps, Wall Copings should include a 50mm overhand each side to work effectively. Anything less than 50mm can result in drop grove being ineffective.
Pier Caps are regularly used in conjunction with Cast Stone Wall Coping as piers are often used within the run of a wall or at openings, for example a gate.
If you wish to keep the design of older houses and the character of rural villages, Wall Copings are a great solution. What Pier Caps and Wall Copings have in common is that they're both stylish, cost-effective, and offer ideal protection against harsh weather.
Enquire about our Cast Stone Pier Caps
Whether you're looking to construct a new wall, looking to replace worn products or add new entrance features to your property, we have the solution for you. Get in touch with our cast stone specialists for advice when you're selecting your design. We can help you with your research, and combined with our expertise, can create a sophisticated look that's truly special to you.
For more information on Pier Caps and Wall Copings, don't hesitate to contact us by calling 01909 775 000. You can email us at [email protected] or purchase our Cast Stone products online for delivery within 4 working days if you select our express delivery. Samples are available to test the quality of our cast stone products.