30 November, 2021
How durable is Cast Stone?
Different Types of Stone
Having different types of stones provides plenty of options but does present difficulty in selecting appropriate building materials. Although natural stone is exquisite, it doesn't have the structural integrity for construction and as a natural material has variation making it difficult to replicate identical features.
Pre-cast stone has greater strength than natural stone but doesn't replicate the appearance that cut stone has. Cast stone resolves those issues, as it has comparable strength to precast concrete and features can be duplicated.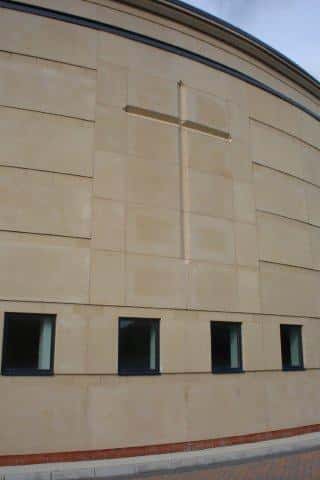 Cast Stone Durability
Cast stone is well known to be durable. Other than its durability, cast stone is also well known for its appearance and freedom from colour erosion, especially when exposed to weathering conditions. The durability comes from less water absorption, freeze-thaw resistance, and abrasion endurance. In addition to this, cast stone has low absorbency and supersedes the abilities and permeability of natural stone.
The time-tested freeze thaw and durability enables cast stone to be longer lasting during winter seasons. Cast stone prevents colour disintegration by controlling moisture entering through the wall and the use of suitable mortars rather than attempting to reduce efflorescence qualities from cast stone itself.
Technical fixtures
For mechanical fittings and pre-located fixing holes, raising sockets are cast into large cast stone units. These can be requested for different cast stone products as well. Jamb stones and similar items have dovetail slots as casts included as standard, but other fittings can be requested. Should stones require pre-located rod holes or similar, during manufacturing these will be cast based on provision of initial architectural detailed drawings.
Cast Stone Products Manufactured by Forticrete
There are many advantages to using Cast Stone products and it's an excellent alternative for architectural projects. If you want more technical information on cast stone durability then don't hesitate to contact us on 01909 775 000 or emailing [email protected]. Alternatively, you can head over to our online shop, where we have a wide variety of products available to purchase from stock. Samples of our high-quality cast stone materials are also available.