07 September, 2021
Cast Stone Product Guide
Cast stone is a material used by builders and architects as a cost-effective alternative to natural stone. Cast stone is extremely versatile, looking like and having characteristics of natural stone, but benefiting from more textural and colour consistency. Cast Stone also weathers in a similar way to natural stone in similar circumstances. In this guide, we aim to answer your cast stone related questions and explaining in more detail about the cast stone products we offer.
What is Cast Stone?
Firstly, what is cast stone? BS1217 defines cast stone as 'any material manufactured with aggregate and cementitious binder, intended to resemble in appearance, and which may be used in a similar way to, natural stone'.
Cast stone products provide architects with high-quality features when designing new buildings. Examples of these feature products includes decorative heads, quoins and keystones. Products are used in the building/design process to increase the aesthetics of buildings and can be used to create either a traditional or a modern, contemporary look. The main benefit of using cast stone is that it performs very similarly to natural stone but is available to purchase at a much lower cost. It's also extremely durable and really easy to clean and maintain.
Click Cast Stone Products
Ashlar Blocks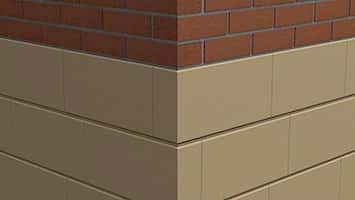 Our cast stone ashlar blocks are manufactured with a smooth finish, making them the perfect alternative to natural stone. Benefits include that they are much cheaper to use and are available in a variety of colours. At Click Cast Stone, we offer ashlar blocks in Bath, Portland and Buff colours. Ashlar blocks are an excellent alternative for restoration projects, replacing the original stone façade. Read more about our ashlar products in our FAQ post.
Decorative Heads
Cast stone decorative heads are normally located above doors and windows to enhance the visuals of a property. Decorative heads are non-structural and are available in a number of shapes and sizes up to 3 brick courses. At click cast stone, we're able to provide:
Standard decorative heads
Splayed decorative heads
Chamfered decorative heads
All of our decorative heads can be used in conjunction with our cast stone cosmetic keystones. Use K1 Keystones with 140mm high heads and K2 Keystones with 215mm high heads. Please note that if cosmetic keystones are used with our chamfered heads there will be a gap at the back of the keystone where the chamfer runs through.
Quoins
Cast stone quoins can be used as a corner unit in an ashlar wall or to add a stone detail to the corner of a brick wall. These units will complement other stone features. We supply a range of 90-degree quoins which come without a chamfer – although we're able to offer chamfered quoins as a bespoke product.
String Course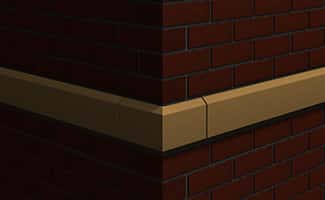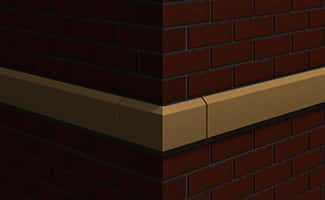 Cast stone String course has many benefits and is used as a feature detail to break up large areas of brickwork or render. Our SC1 string course is available in 3 components including standard 890mm long units and 90 degree internal or external returns. String Course is often used in conjunction with other cast stone products such as wall plinths and quoin stones.
Wall Coping
Often used as a capping for garden walls, cast stone coping is used to offer protection to the wall against weather damage. It isn't restricted to garden walls though, as any free-standing wall can use wall coping. At Click Cast stone, we offer flat coping, once and twice weathered coping as well as pier caps.
Wall Plinth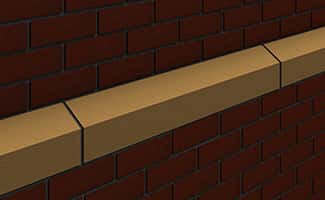 Similar to string course, one of the main differences is that wall plinths are built into the lower part of a building or structure. Wall plinths are used as a feature band on top of a 150mm thick wall which steps back 100mm. Our wall plinths are available in standard 890mm long units as well as 90 degree internal and external returns.
Window Cills
The two cast stone cill types are stooled and slip. In terms of structural performance and benefits, both are similar. The distinguishing feature is the aesthetics.
Install cast stone cills yourself, using our installation guide.
Keystones
Keystones are used as a central design feature above windows or doors. They are often used in conjunction with cast stone decorative heads.
Cast Stone Samples
All of our cast stone products are manufactured by market leader Forticrete, and are available to order online. If you're looking to test the quality and colour of our cast stone products, we have samples available to order.
Take advantage of our revolutionary express delivery and receive your cast stone products within 4 working days of order. For technical or product enquiries, please call 01909 775 000 or email [email protected]. Alternatively, you can contact us through our enquiry form.