26 October, 2021
Can Cast Stone be used with Natural Stone?
Cast stone is applied to new build projects internally and externally. As being the most common choice for renovation and restoration, it can be used alongside with Natural Stone and other components.
How does Cast Stone compare with Natural Stone?
Construction projects come with their own issues including costs, specification and selecting materials. Out of the millions of possibilities and being spoiled for choice, where to begin and how to select the best material one may ponder. Cast Stone bears a resemblance to Natural Stone. It's composed of precast concrete, designed for different types of natural cut stones, whereas Natural Stone has been formed naturally underground over the course of millions of years.
Cast Stone is free from tabular structure and tends to have more colour and texture consistency in comparison to Natural Stone. It is more cost-effective, especially when it comes to repeated moulding pieces. For more information on the differences between cast stone and natural stone, you can read our dedicated blog post 'Cast stone vs Natural Stone'.
Using Cast Stone in Conjunction with Natural Stone
One of the many advantages of Natural Stone is the beauty in its features that makes it eye-catching to architects and builders. Depending on the project and style preferences, there are many factors to consider in relation to usage of either Natural Stone or Cast Stone. Natural Stone has been used historically to add character and elegance to luxurious properties. Architects are now employing cast stone products as an alternative to achieve the same results with added benefits such as a reduced costs and lower project risks.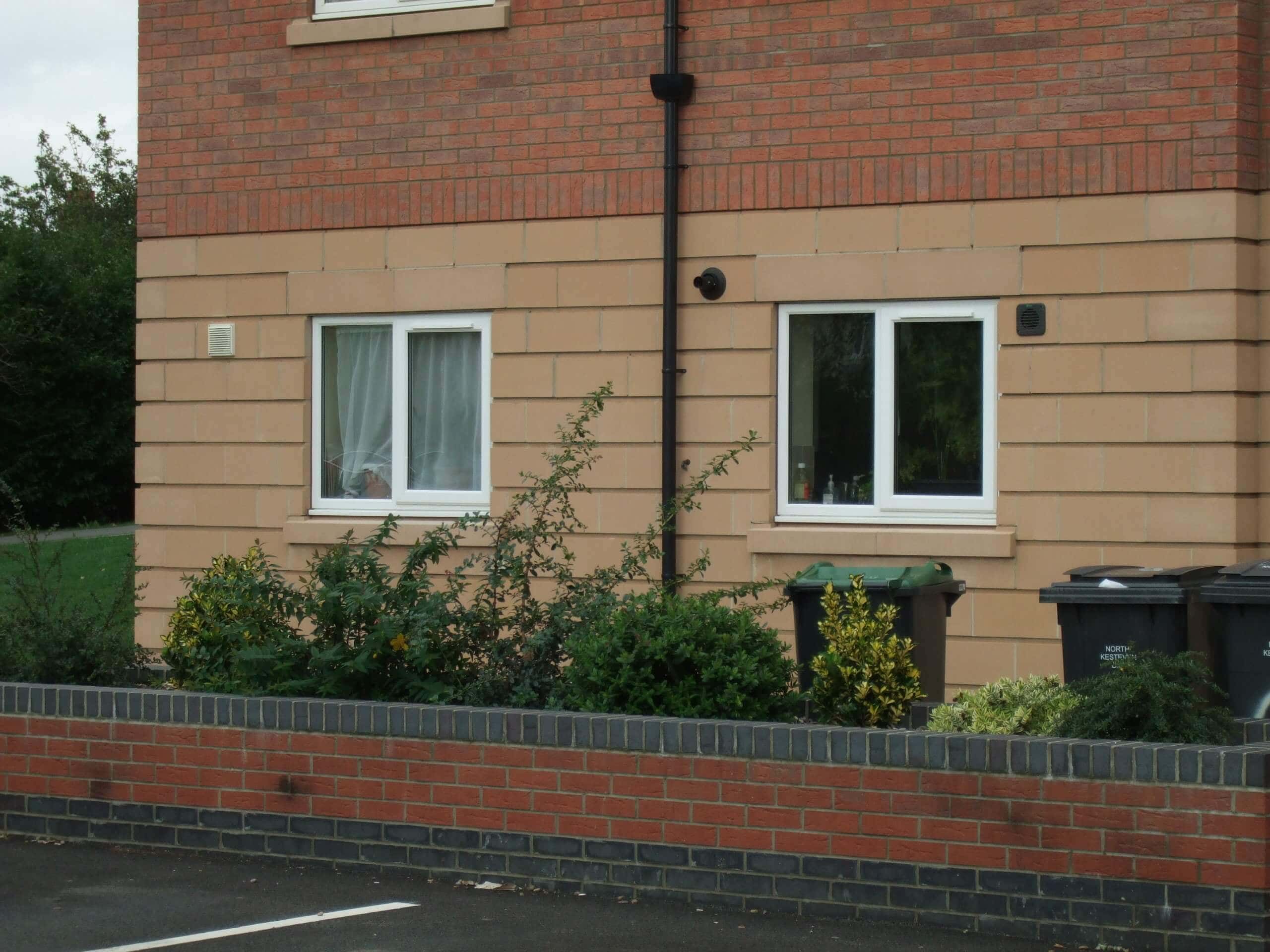 Design Freedom
Design freedom allows architects to sketch sophisticated curves and designs as well as straight-edged qualities – it allows for extra features that can be added to the surface. You're almost spoilt for choice with the range of surface finishes and textures available, making it even easier to pair cast stone products with natural stone products.
Replication of current units and features
When it comes to building restoration, Cast Stone can be used to reproduce existing building features manufactured in natural stone. Cast stone products can be used for restoration of older properties, replacing worn or broken window cills or quoins. As a result, cast stone products won't be a concern if you're looking at installing new Cast Stone details alongside existing Natural Stone components. If you have a more bespoke requirement for a renovation then contact our technical team to discuss your specific requirements. For handy tips on cast stone products, read our product guide.
Cost savings and Value creation in prestigious property development
Cast Stone is inexpensive compared to Natural stone especially when it comes to restoration and replication work. Cast stone is a very successful way of adding flair to deluxe building development. Its features don't add additional costs to the project such as window, doors, arches, balustrades etc. They can be chosen from a product list or be tailored to meet a specific architectural design. Latest surveys highlight that Cast Stone appeals to purchasers in the residential market and that they're willing to pay considerably more compared to properties without any Cast Stone exterior enhancements.
Cast Stone Qualities
Cast Stone can be delivered within the required SLA, whereas Natural Stone is more uncertain and can require longer lead times. Cast Stone is mass-produced in factories, and complies with strict quality procedures under closely controlled conditions. This helps to yield consistent quality in colour and a finish that is guaranteed, reducing project risks and keeps projects on track. In some cases, it can also be purchased online from stock, a service we offer at Click Cast Stone.
Natural stone application and properties
Natural Stone is often used for building facades, building exteriors, stairs, kerbs and interior design. Admired for its strength, stability and for designing everlasting buildings. The most popular natural stones used are granite, marble, limestone, travertine, slate and sandstone. These have been used in crafting some of the most famous antique buildings, historic statues and idyllic works of arts around the world.
Cast Stone properties and application
As already highlighted, Cast Stone is used as an alternative to Natural Stone for property renovation, repairs, extensions etc. The aim of manufacturers is to create Cast Stone as closely as they can to Natural Stone. The properties that make up of Cast Stone are:
Natural aggregates
Concrete sealant
Water
Colourant
Water resistant
Quality Cast Stone Products You Can Trust
If you're looking to purchase cast stone products to use alongside natural stone products,
call 01909 775 000 or email [email protected]. Alternatively, you can purchase cast stone products online from our wide product range. Delivery is available within 4 working days if you select our express delivery service.